This is the story of a young man who overcame the hardest of times, times that no one could have imagined. The pain and adversity faced throughout his life can be matched by nobody. This is the story of the most interesting man…
I'm just kidding.
This is actually the story of a young kid from Queens, New York who grew up eating fish and had to close his doors when his mom cooked curry on a weekly basis. Lifting wasn't part of everyday life unless it meant lifting a B up to an A to keep that 4.0.
I remember walking home one day and asking my dad to get me lacrosse gear and explaining to him how much it cost. It was pretty typical for him to reply back by saying, "50 bucks? Boy, I can use this money to pay for the clean water you use to clean your ugly self. This gonna make you a doctor? No? Then don't ask again."
It was tough growing up in a south Asian family, but my love for fitness made everything better.
If you guys don't know already, my name is Syed Muhtasim and this is the story of how a young handsome fella, the second coming of Chris Hemsworth, has come to live life to its fullest by being fit.
First of all, many people believe being fit is having that dreamy six pack abs (which I do), the nice round bowling ball deltoids (which I do), the 18 inch arms (which I don't have because mine are 19), and the perfect v-shaped back (…which, you guessed it, I have), but it really isn't and I don't have any of that.
Being fit means putting in that daily amount of time and energy to get moving, whether it's running to the local grocery store to pick up milk or biking to work. You see, fitness doesn't have a certain shape or size, but rather the right mindset.
When I was a young child, basketball was life. I repeat, ball was life! So much of my childhood and early adolescent years can come back to picking up a basketball and playing for hours, days, weeks, and months. There was nothing more important than playing basketball. Well, except breathing oxygen, but you get the point.
I was used to hours and hours of being on my feet, jumping, and running, but then came high school. All of a sudden this scrawny little brown boy from the streets of East Elmhurst was surrounded by much bigger, much stronger, and much taller humans. All of a sudden, I went from Lebron James's son to Javale McGee's son. I was a nominee for shaqtin' a fool every week. I was being embarrassed from left to right on that court, and being scored on in the low post was like the sun rising in the east and setting in the west: you can count on it happening daily.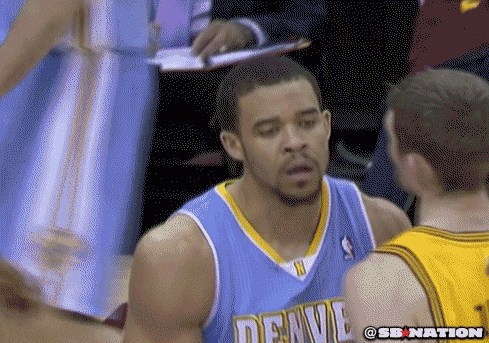 It was at that particular moment, the true Great One was introduced to the gym. I walked in there looking like the bar and only being able to bench the bar. I discovered early on that being in the gym meant being at war, and the dumbbells happened to be my opponent. It was me versus them. Every time I conquered one set of enemies, the next weight class was next. That's the moment I fell in love: being in there with the mindset of sometimes failing, but coming back to redeem myself.
It was as if I fell through the back of the wardrobe and entered into the larger than life world of Gains-ia. The feeling of ecstasy overwhelmed me, and only then was I a true believer of "love at first sight".
You see, I came across the vertical leg press. And to this day I live in sorrow for Stony Brook Campus Recreation Center for separating me from my one true love. One set on that machine and you can feel the blood rushing to your legs, the quads tightening up, your face tensing, and pure strength running through your body all in one singular motion. Finishing those sets will take the life out of you, but it's all worth it when the results come in.
There's not much to say more about this introductory, but I'm always down to talk about the vertical leg press.
Check out these articles too: